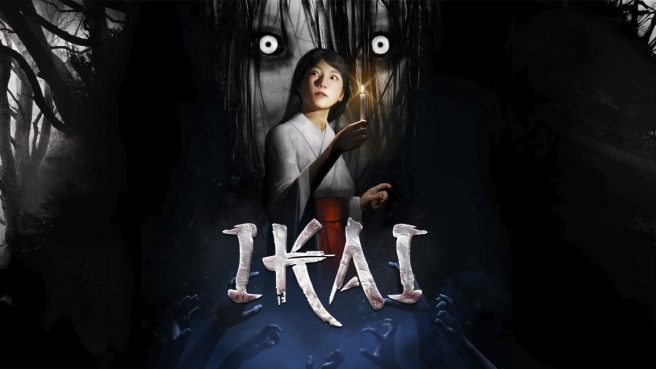 Ikai has just landed on Switch, and we have a new trailer to celebrate. It provides a final look at the first-person psychological horror game.
If you're interested in learning more about Ikai, read the following overview:
Embodying the soul of the classic first-person psychological horror genre with a defenseless main character incapable of attacking evil creatures through traditional means. No guns, swords, or howitzers here. Instead, Ikai explores a new sense of horror by making the player face the threats directly.

Don't faint, embrace your weaknesses and pray you can survive the mayhem you've just unleashed.

Key Features

– FEAR: Experience the horror in first-person by the hand of Japanese spirits, monsters, and yokai.
– EXPLORATION: Wander around a feudal Shinto shrine and explore to unveil the story behind Naoko, the main character.
– DRAWING: Concentrate on drawing protective seals over the strange sounds and events happening around you.
– PUZZLES: Pit your wits against challenges that will try to stop you
– STEALTH & RUN: Be silent, do not disturb the evil… Or just run, run away from it all, if you can.
Get a look at a trailer for Ikai below.
Ikai is available today on Switch as both a physical and digital release.
Related