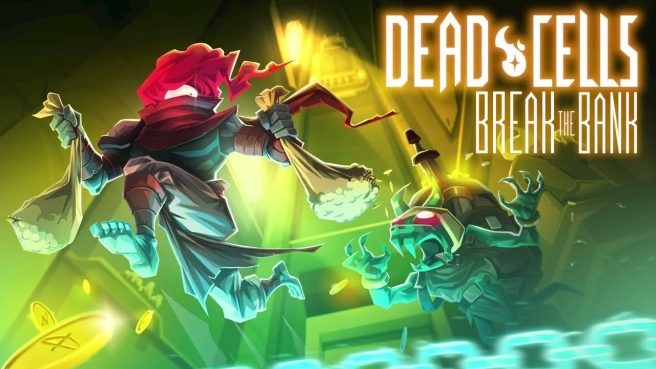 Dead Cells continues to roll out free content for all players, as the game has just received a new "Bank the Break" update.
The patch is highlighted by a new optional biome, The Bank, that randomly appears in your run. It can only be accessed by opening the chest as soon as you see it. If you miss out, the chest won't show up again until you start a new run. Everyone can unlock The Bank by reaching the Hand of the King or The Queen once.
Breaking down the latest content, Dead Cells' Break the Bank update adds three new enemies (Agitated Pickpocket, Gold Gorger, and Golden Kamikaze), a trio of weapons (Gold Digger, Dagger of Profit, and Money Shooter), and a new set of mutations (Midas' Blood, Gold Plating, and Get Rich Quick). That's along with new biome-specific mechanics and a couple of new outfits and a few lore rooms.
Get a look at a trailer for the new Break the Bank update for Dead Cells below.
You can find the full patch notes for the new Dead Cells update here. The game can be purchased on Switch either physically and digitally. And again, today's update is free for all players.
Related