Fire Emblem Heroes – Saber: Driven Mercenary next Resplendent Hero and Bound Hero Battle Revival: Ylgr & Helbindi live now
Posted on April 8, 2022 by Dawn in News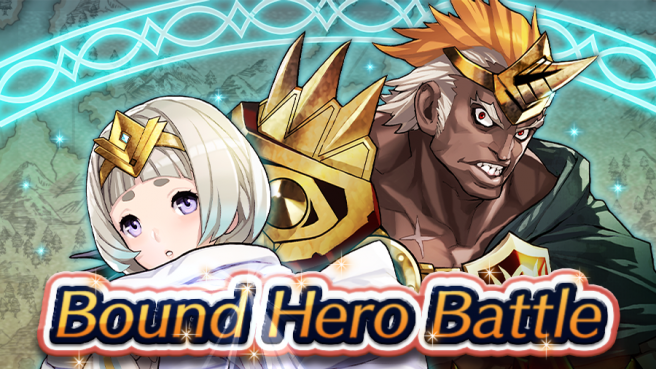 The Bound Hero Battle for original characters Ylgr: Fresh Snowfall and Helbindi: Savage Scourge has returned to Fire Emblem Heroes as of today, with Orbs being available for playing through on Hard and Infernal difficulties. The next Resplendent Hero has also been revealed to be Saber: Driven Mercenary, who will be going live on April 25 at 12 AM PT. You can see a bit more about the character and his design below.
Haven't worn something this fancy since… Huh. Pretty sure the last time was back in my Rigel days.

Life is short, and these threads can't have been cheap. So how 'bout we get to work and I return the favor, yeah?

Sharena's Fashion Check!
Here's Saber wearing his new attire from Jötunheimr! The high collar and low-cut top are both nods to his usual look, but this outfit adds a bold, red cape draped from his shoulders that truly brings out his rakish style!
Related