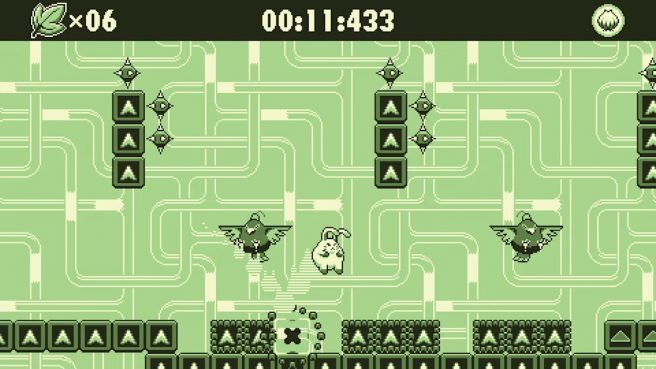 Dahku is putting Rotund Rebound on Switch this week, and it turns out that Rotund Zero will also be releasing shortly after. Fans can pick it up on April 21, 2022.
Rotund Zero is a "byte-sized retro-infused experience" inspired by the Game Boy classics of old. The title has short levels, but they're all handcrafted and offer precision-platforming. Time-Attack is also included where players can win shiny medals.
As the game is taking inspiration from the Game Boy era, it makes sense that it's launching on April 21. That's the day that Nintendo's classic portable turns 33.
A trailer for the game can be found below.
Rotund Zero will be sold digitally for Switch as an eShop download. It'll cost players just $1.99.
Source: Dahku PR
Related