Pokemon Masters EX – Trials on the Isle story event and Selene and Elio Spotlight Scout live now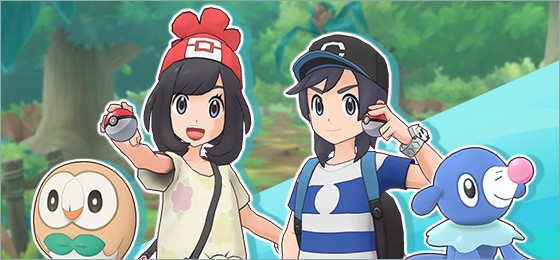 Some returning events have just made their way back to Pokemon Masters EX. These are the story event Trials on the Isle and its associated Spotlight Scout, featuring 5★ Sync Pairs Selene & Rowlet and Elio & Popplio. We've got more information on both of these events below the break.
In this rerun of Trials of the Isle, you can take on challenges with familiar Trial Captains. Experience the event's story by completing Event Missions and earn Event Voucher Vs while collecting all the Event Medals! More bonus rewards can be obtained from the event by using specific featured Sync Pairs in the battle lineup. This event will end May 1, 2022 at 10:59 PM PDT. You can check out the full details and requirements for the event here.
As mentioned above, the Spotlight Scout features 5★ Sync Pairs Selene & Rowlet and Elio & Popplio. On top of the increased scouting chances for these Sync Pairs, players will be able to take advantage of a daily discount to use only 100 paid gems per scout up to 3 times a day. Additionally, scouting these characters multiple times will yield bonus rewards, including up to 15 Custom ★ Power-Ups for both 5★ Selene & Rowlet and 5★ Elio & Popplio. Just like the story event, this Spotlight Scout will last until May 1, 10:59 PM PDT.
Related