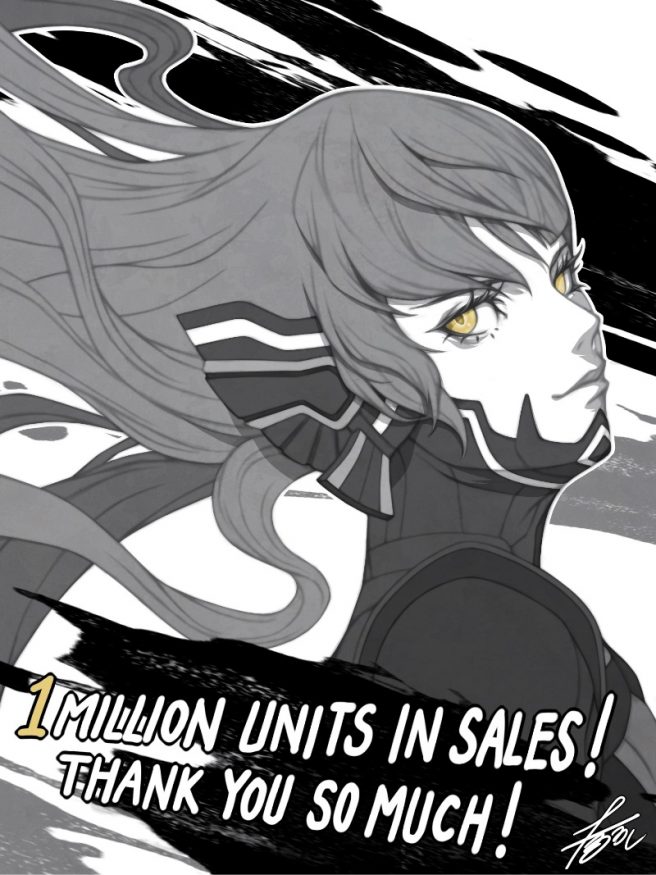 Shin Megami Tensei V has sold over one million copies, Atlus has announced. That number is based on shipments of the physical version as well as digital downloads.
To celebrate the news, character designer Masayuki Doi has created a special piece of art. We've included the image above.
At least in Japan, Shin Megami Tensei and its various DLC will be going on sale between April 25 and May 11. The main game will be sold for 30 percent off. The Shin Megami Tensei V Digital Deluxe Edition will be discounted by 35 percent. Finally, various DLC will be 40 percent off.
Atlus confirmed at the beginning of this year that Shin Megami Tensei V had sold over 800,000 copies worldwide. We also previously heard that in the United States, the RPG achieved the highest launch month dollar sales of any Shin Megami Tensei title in history.
Shin Megami Tensei V originally debuted on Switch in November 2021. You can catch up on our review here.
Related